We are the leaders in outdoor advertising on the Costal del Sol.
Imagen is the biggest marketer of outdoor advertising media in Costa del Sol. Thanks to our outdoor advertising portal, oohadvisor.com, we can generate the best strategy at the best price for you. We have many products and different solutions, so the campaigns can achieve their goals: coverage, visibility, activation… Ooh's portfolio is extensive and stands out thanks to our leadership in Costa del Sol, from the capital, Málaga, to the main cities like Torremolinos, Benalmádena, Fuengirola, Marbella, Estepona, Algeciras and Tarifa. The synergies with the main multinational leading companies in outdoor advertising (OOH) and digital outdoor advertising (DOOH), and the exclusivity to market different media of advertising panels and monopoles, urban furniture and advertising in airport and buses, allows us to offer our customers an exclusive service, with a second to none product and personal customer service.
---
Entrust your outdoor advertising campaign
to a team of experts.
Success stories of comprehensive strategies in outdoor advertising.
Many clients have opted for Imagen's outdoor advertising services. See below some of the most exciting outdoor projects we have worked on recently:
SOLVILLA
Outdoor advertising campaign in Marbella to boost brand awareness.
Solvilla is a high-level real estate developer focused on the sale and development of high-quality properties in the best areas of Marbella: Golden Mile, Sierra Blanca, Nueva Andalucía, and La Quinta. In 2017 they got in touch with us to request an outdoor campaign that helped elevate their name in the area. Since then we have done many campaigns together with the different formats marketed in Marbella: advertising panels, monopoles, urban furniture Lightbox, and urban signage mediums, Infobox.
Currently they have mediums strategically located in specific areas with the aim of reaching their specific target audience.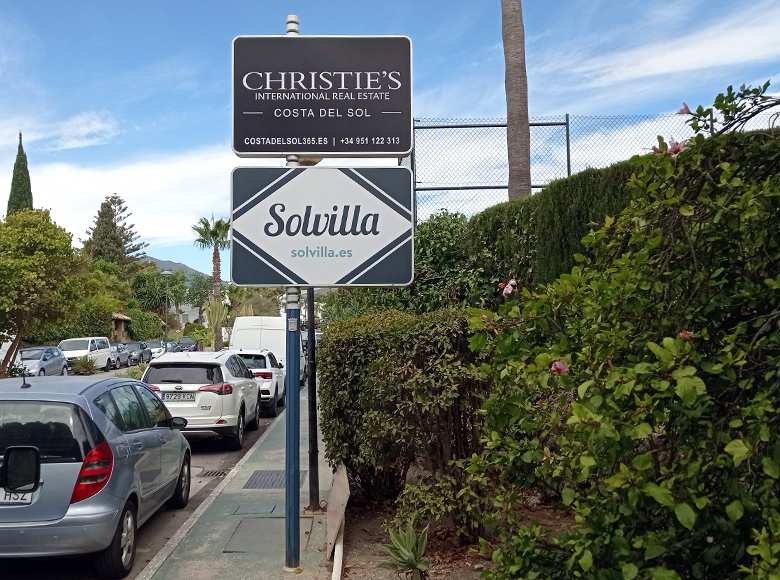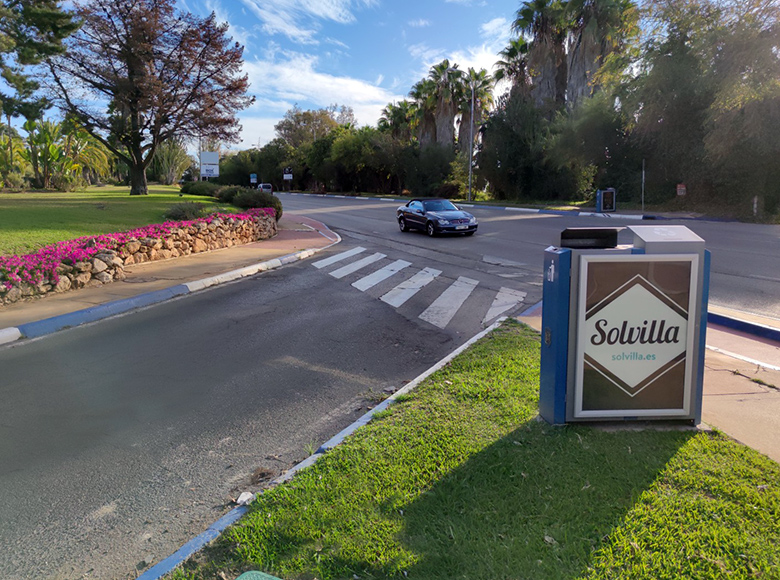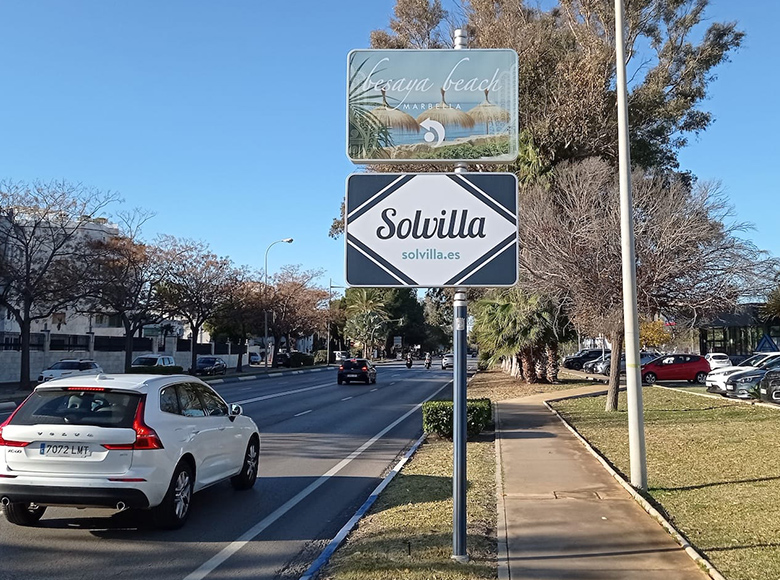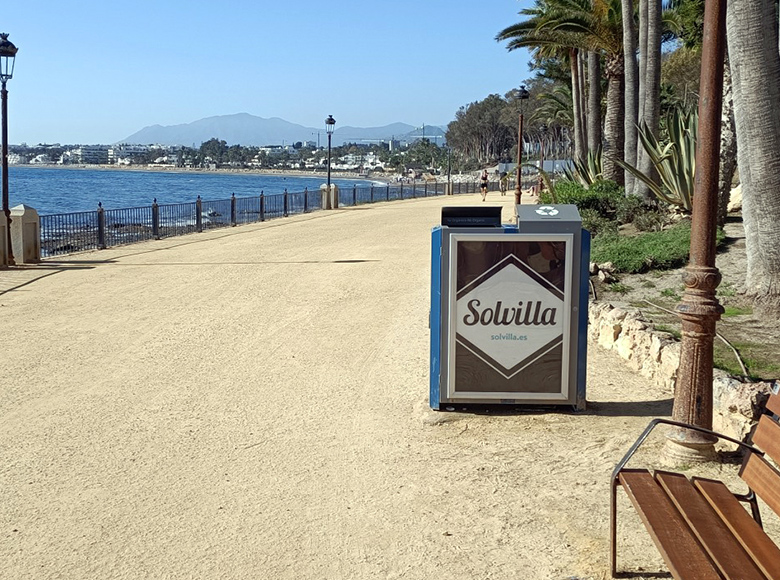 GILMAR
They gained visibility with many advertising mediums in the busiest streets of Marbella, Puerto Banús and Estepona.
GILMAR is known by its wide real estate offer in Costa del Sol.
To increase its visibility, we created a multi-format campaign. We helped with a campaign that included all existing formats of outdoor advertising: Lightbox and Infobox in the best areas of Marbella, advertising panels in exclusive areas of Nueva Andalucía, and an advertising bus with a branded design in Estepona. This way, the brand was present in all the main areas of Costa del Sol.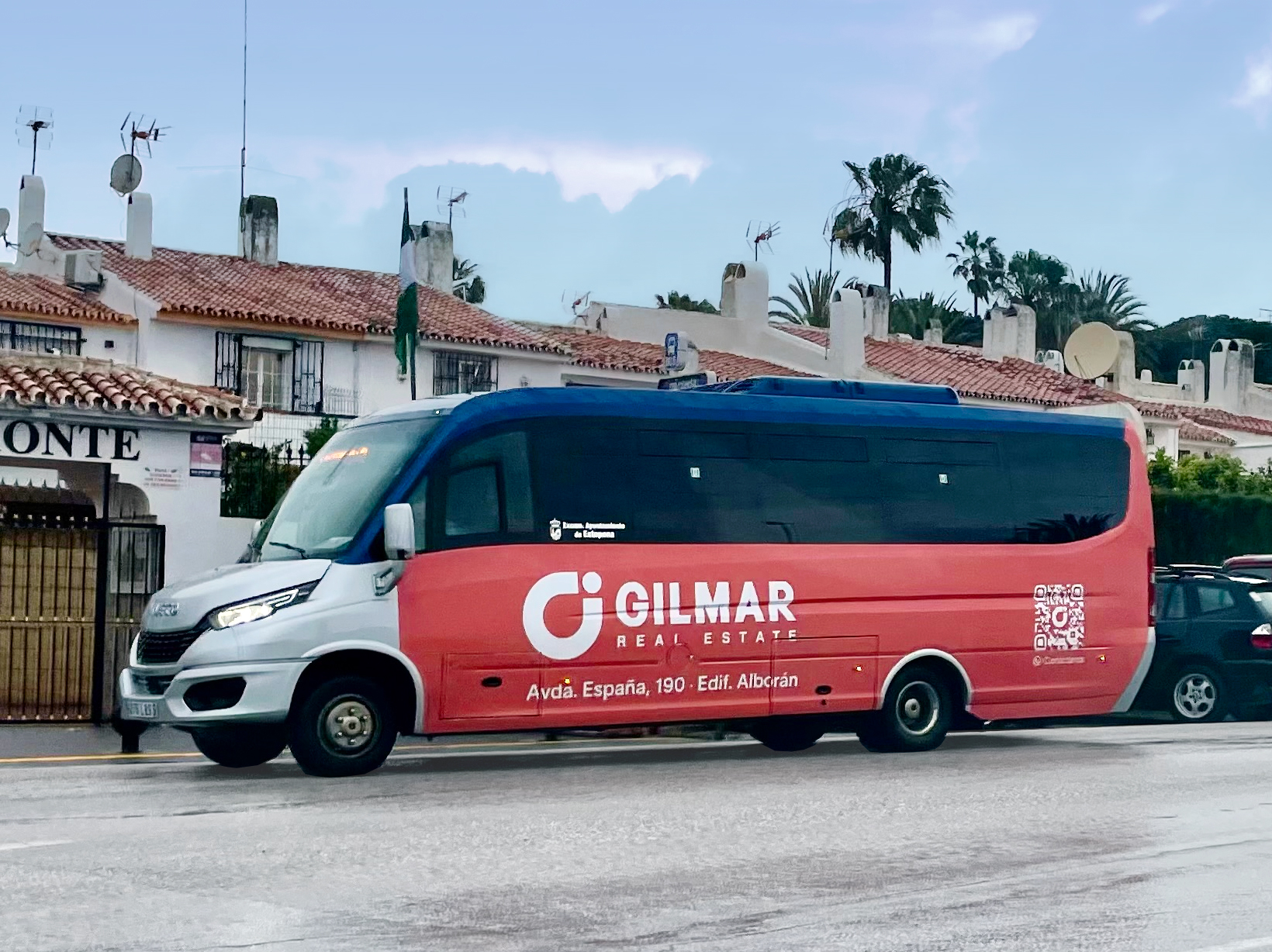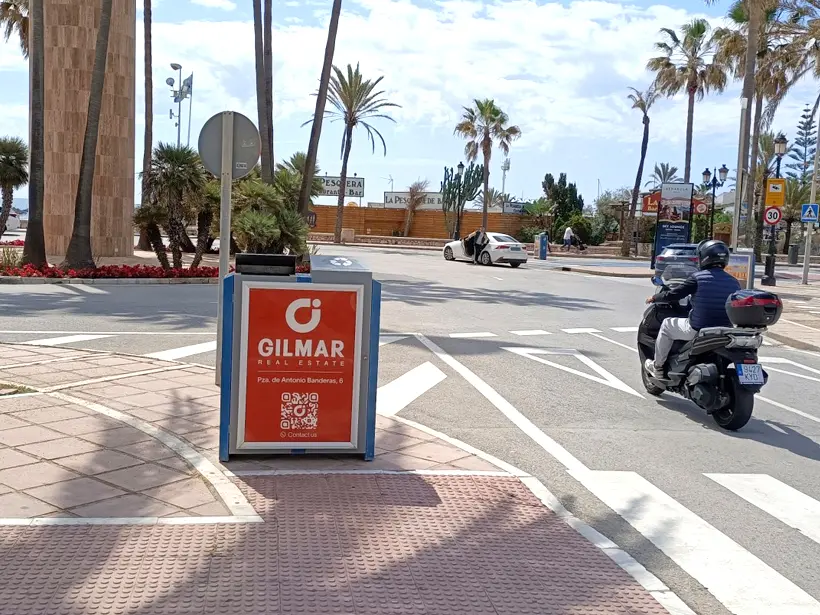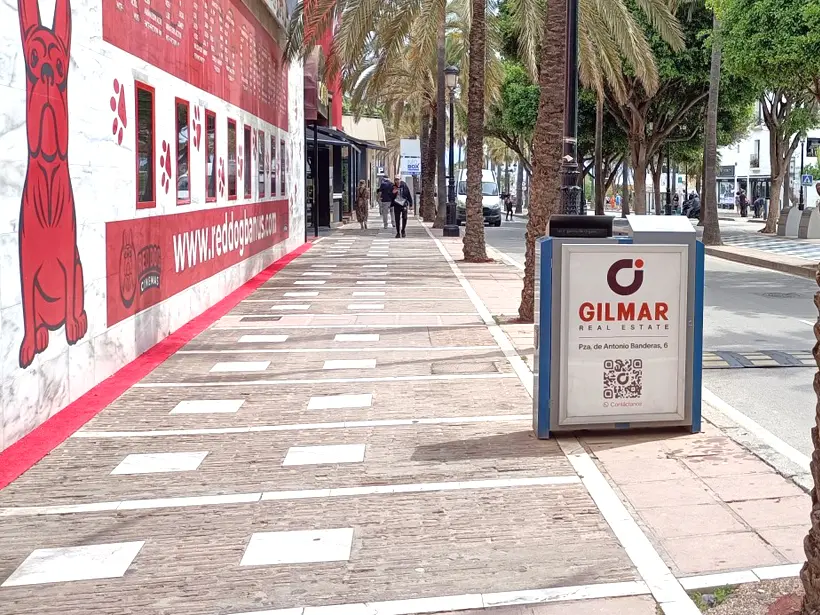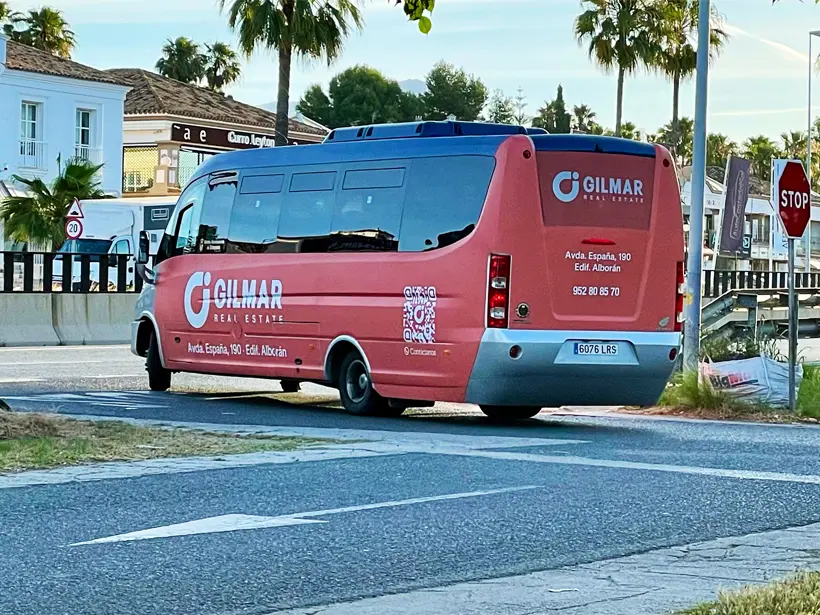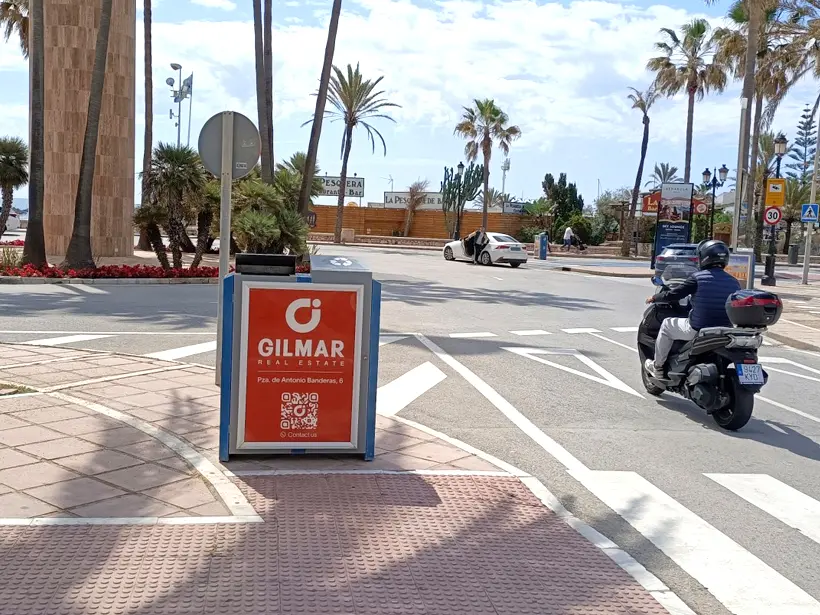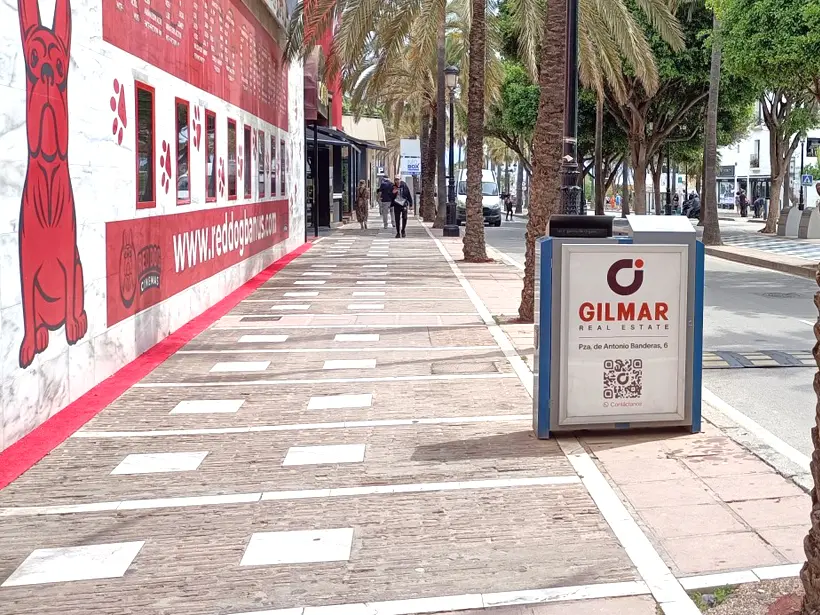 Let us help you maximize the impact of your Outdoor Advertising Campaign
CAPRICE MARBELLA
A lead generation advertising strategy in a destination that is impossible to ignore.
For Caprice Marbella we created a comprehensive multi-media campaign aimed to impress travelers arriving to Costa del Sol. We knew our target was in the international destinations, so the main entrance would be Málaga Airport. We built a campaign in a space that had never been used before, the customs gate, through which all international arrivals must go through. Large decals on the floor and MUPIs along the route guaranteed a constant impact.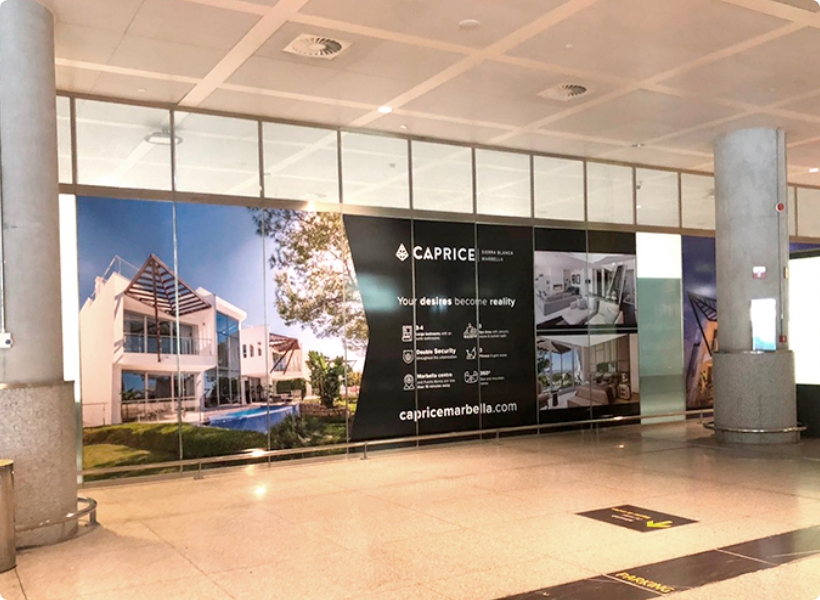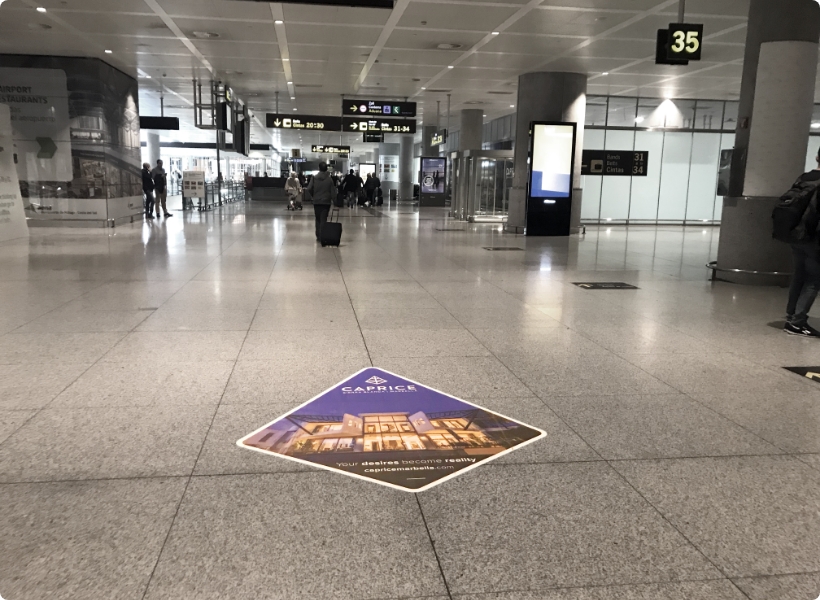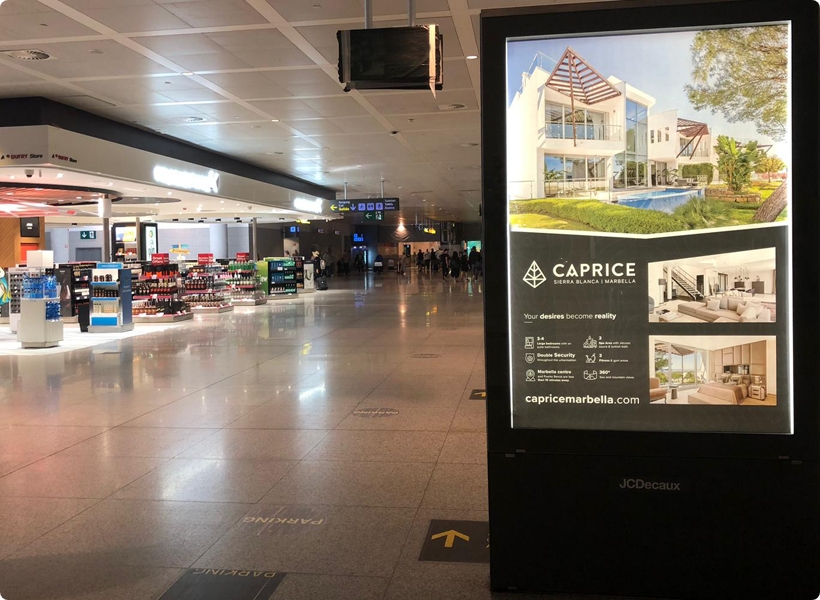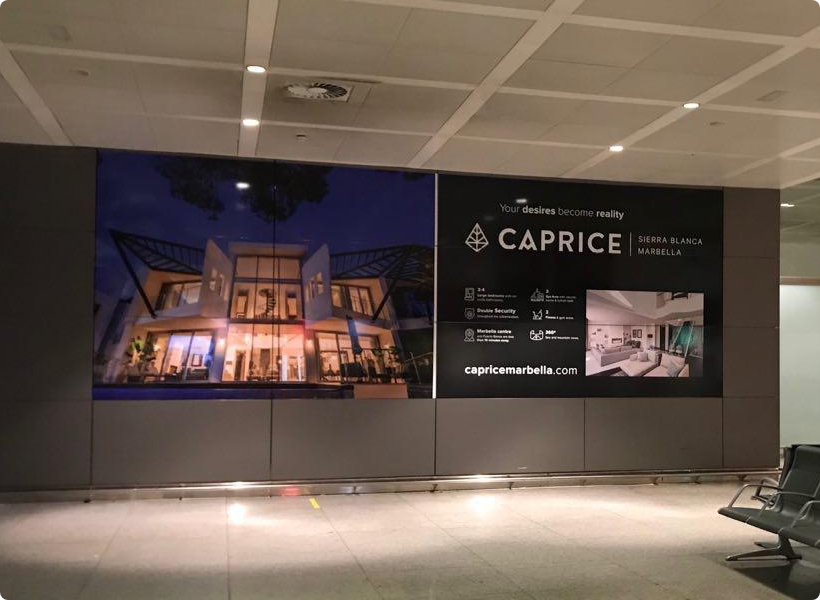 The impact continues afterwards in the main entrances of Marbella and it's most popular streets in Puerto Banús, the Golden Mile, Ricardo Soriano, the Promenade, La Cañada, etc., as well as covering the surrounding urbanizations with a branded urban bus.
The result was an impressive visibility of the brand, which managed to regain the trust of real estate agents and to make the potential buyers curious about this development. Caprice Marbella sold its last villa valued at 1.8 million Euros in Spring 2021, after 16 months of campaign.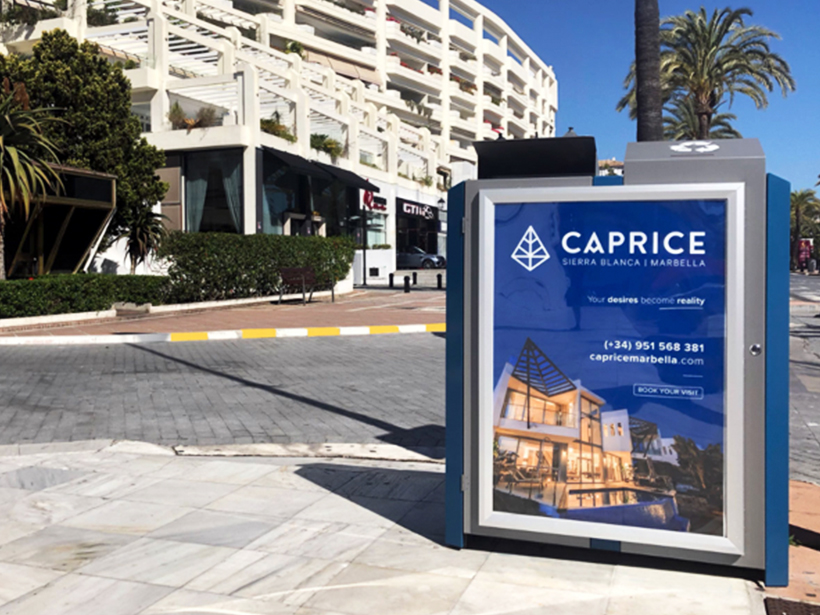 DA BRUNO
The Italian group of restaurants, Da Bruno, has trusted us with their outdoor advertising several times throughout the years. Currently they have several Infobox and Lightbox located in areas of the Golden Mile, Puerto Banús, Elviria and San Pedro for signalling and advertising their restaurants, Da Bruno Express in Marbella Arena, Da Bruno San Pedro, Da Bruno a Casa, and Da Bruno Cabopino.
On the opening of their new restaurant Da Bruno Express in Marbella Arena, they had an urban bus to advertise not only the restaurant, but also their delivery services.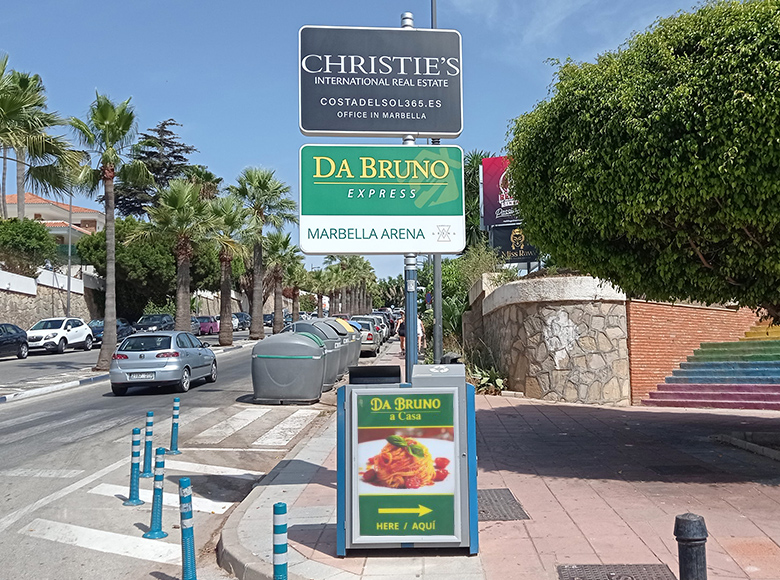 QUIRÓN SALUD
Signage and branding advertising campaign. Visibility in all key areas.
Hospital Quirón Salud, with over 46 years of history, is the most important private health center in Costa del Sol, and it offers services with over 70 medical specialisations. To make known some of these specializations, they contacted us to create an outdoor advertising strategy to match the budget and the targets marked by the company.
They currently have a campaign with buses with semi-integral signage, Infoboxes and several billboards located between Marbella and Sotogrande.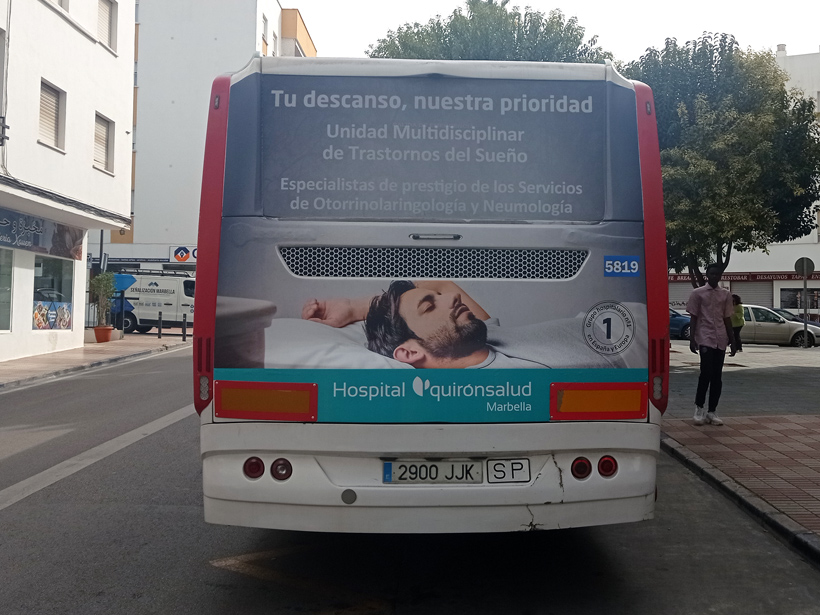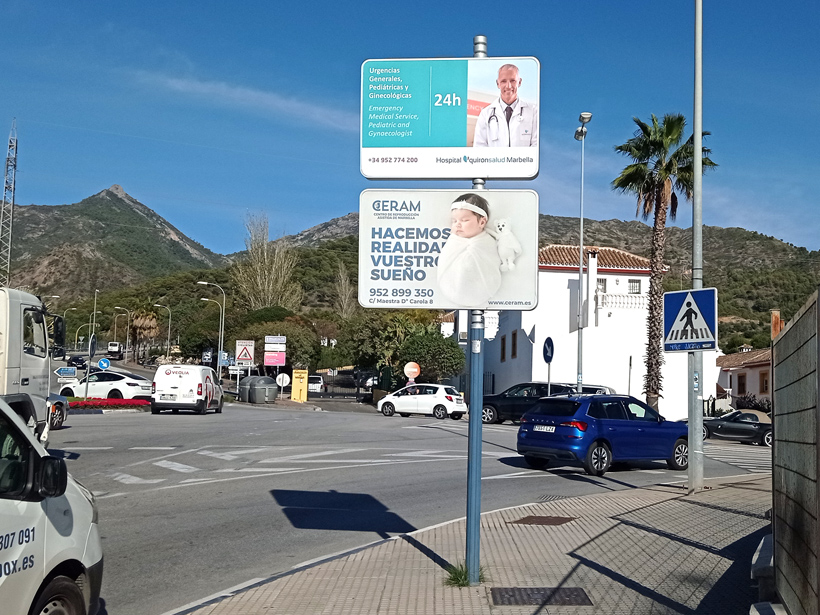 OCEAN CLUB
Ocean Club was one of the first beach clubs in Costa del Sol, and it is a reference of style and modern luxury with an atmosphere that has made it internationally famous.
The marketing strategy was very clear – on one side to have a presence in the best areas of Marbella, such as Puerto Banús, the Golden Mile or La Alzambra, and on the other, to correctly signpost its location. Currently, they have several billboards, an amazing monopole of over 50 m2 and multiple signposting mediums.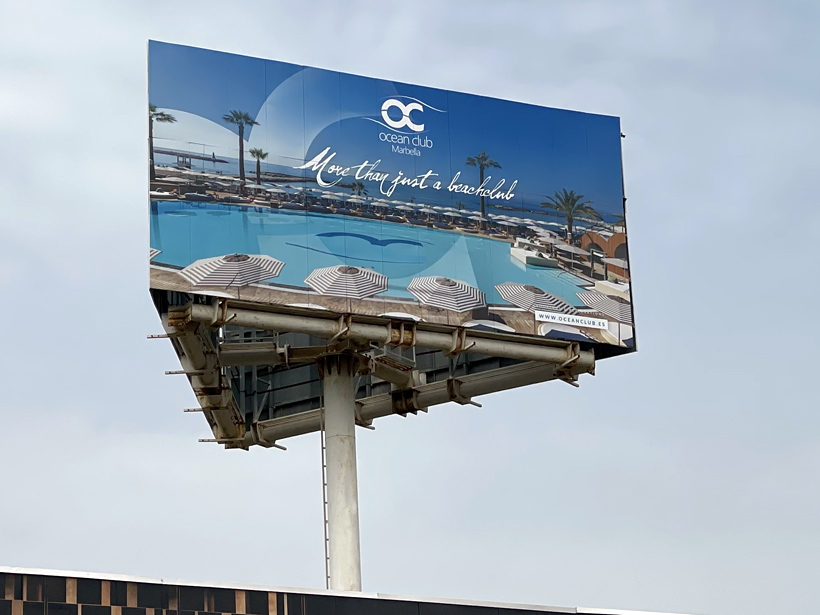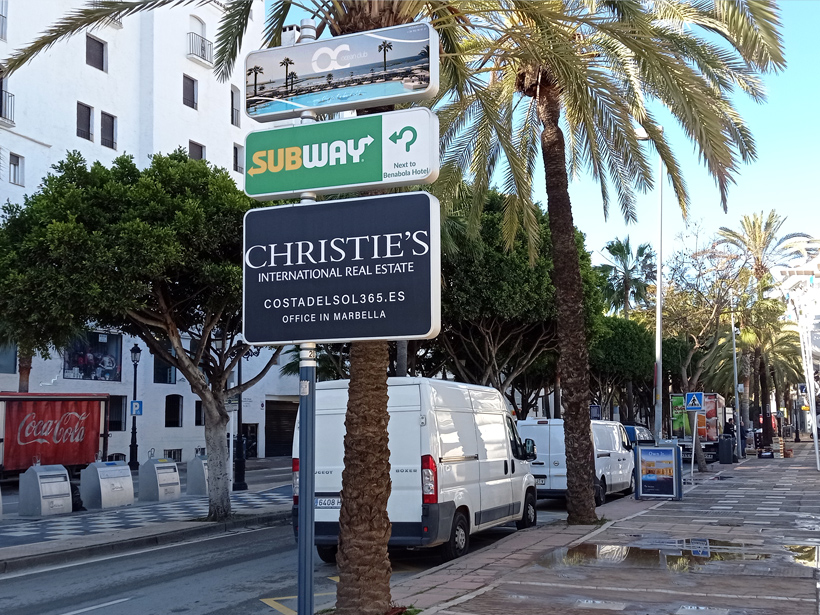 Maximize your reach with
our outdoor advertising expertise
Complete the following form and we will contact you immediately.
At Imagen we are the number one providers of outdoor advertising in Málaga and the Costa del Sol. Because of this we are able to offer you the best advertising billboards, buses, and urban furniture in the area, at unbeatable prices.
But that's not all. Wanting to embrace technology and transparency to revolutionise the advertising landscape we have introduced oohadvisor.com, our unique portal that provides real-time geolocation of all available advertising supports in Marbella and the Costa del Sol.
With Imagen as your partner, your project is destined for greatness. Don't wait any longer – take the leap towards advertising excellence. Contact us today at +34 952 88 77 00 to make your advertising dreams a reality.